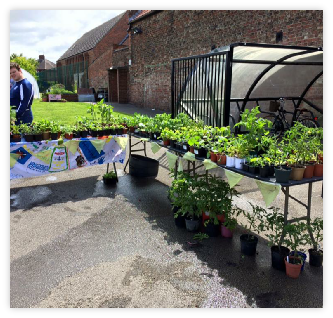 The Melbourne Centre was built in in the early 1900s and has been used as a community space for many years. The centre is now a Community Interest Company (CIC) and has been working with new user groups and generating education opportunities since 2011.
The centre has two main room spaces it works out of, the Main Hall and the Training Room, with additional communal spaces of the kitchen and reception areas.
The centre shares the site with Fishergate School and the Melbourne Terrace Church group. The Centre has a strict no smoking and no alcohol policy.
The centre also has a cycle shed and limited evening and weekend parking.
Plant sale at the Summer Fair